SEPT 2022 |

HEARING TECHNOLOGY

| ADVERTORIAL
Hearing Aids are Irritating
and Expensive.
Savvy Seniors Turn To These Instead.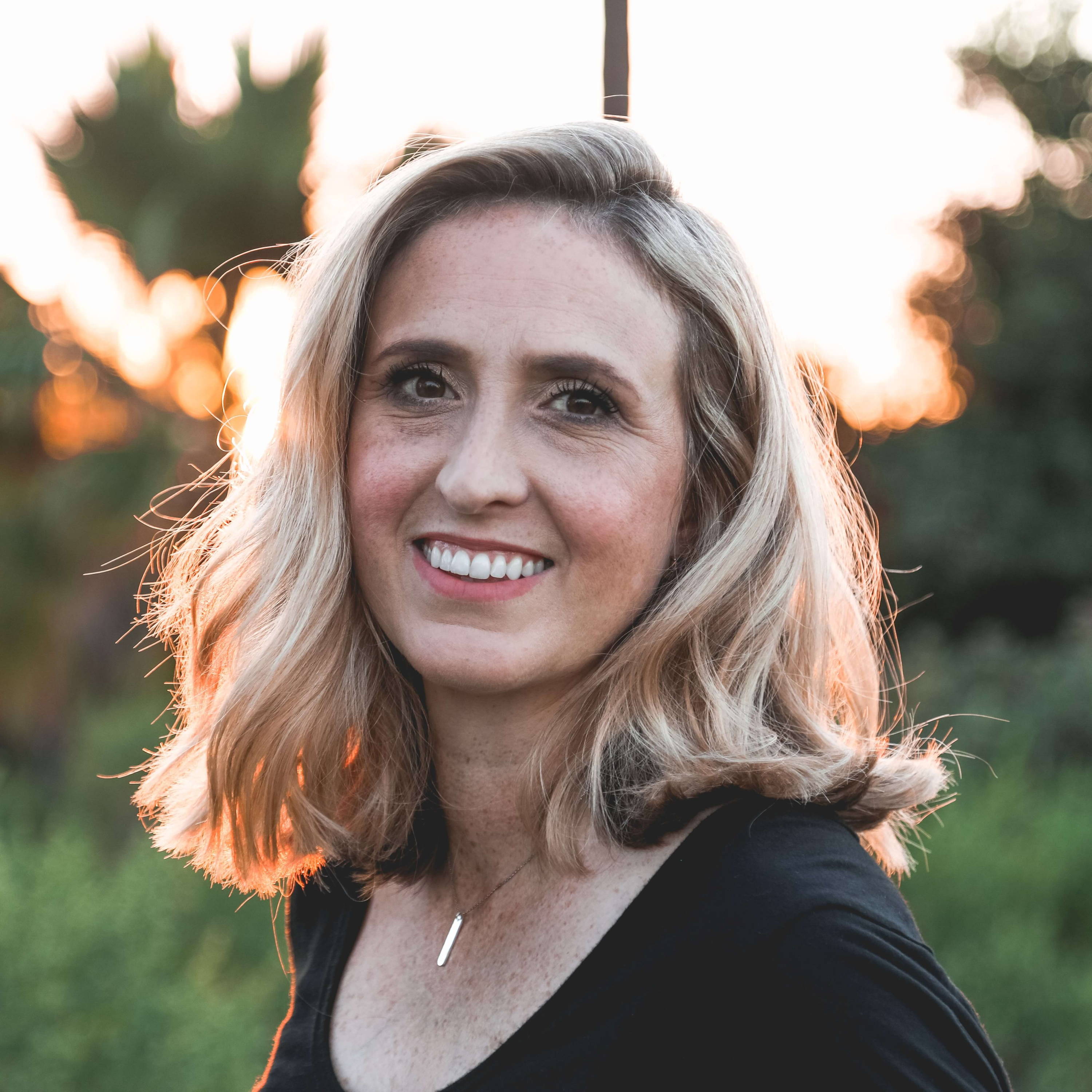 Alissa Crawford
Bossa Hearing Technologies
Summery:
See why this

new hearing device

is beating out "age-old" competitors, taking the market by storm, and selling out nationwide.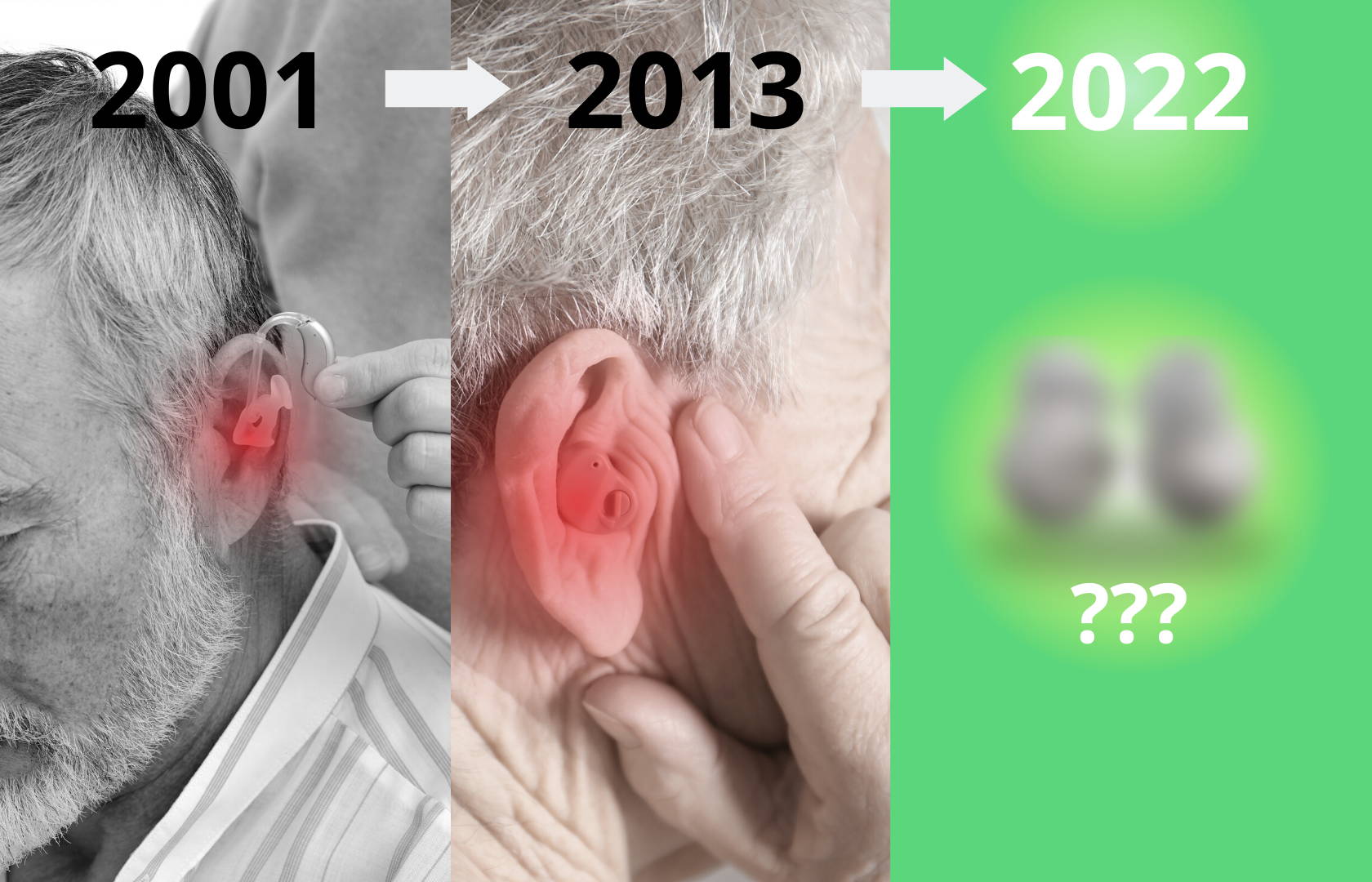 Do you really need hearing aids?
What's the best model to buy, without spending a fortune...
Roughly 1.2 Billion People globally experience mild to severe hearing loss.
As more struggle, large companies are capitalizing on you, costing patients millions of dollars from doctor visits to audiologists to irritating and uncomfortable hearing aids that, on average, costs $4000+!
"No wonder we'd rather go our lifetime just "dealing with it"" - Kathy, The CEO Says.
"Even if that means saying "what" all the time.
Missing out on meaningful conversations with family and friends.
People needing to raise their voices just to talk to us.
And Feeling like a burden or outcast.
Just "dealing with it" is the easiest option...but darn, does it suck.
So we knew we had to set a different standard and create something for everyone."
This company noticed a problem within the hearing device industry and decided enough was enough.
Because of their innovation and technological advancements, our options have changed dramatically!
Meet The Next Generation
of Clearer, Comfortable, and More Affordable Hearing.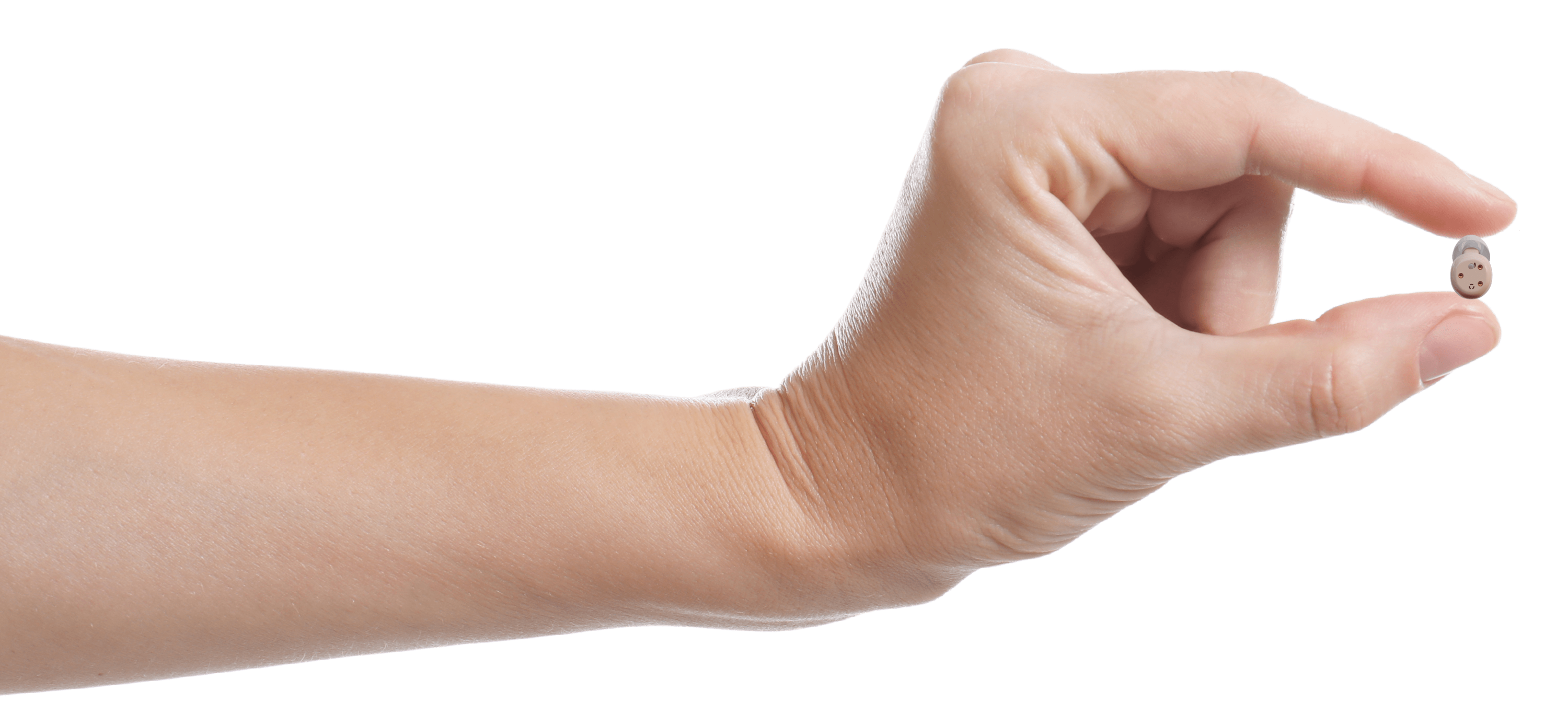 This groundbreaking device is called the Bossa Hearing TX-5 Mini, known for its small size, comfortable fit, and sharp-as-a-blade sound clarity.
With its All New 2022 X5 Tinnitus Management Microchip, Background Noise Reduction Software, 35+ Hours of Use Per Charge, and
Portable Charging Case, it's a no-brainer why Bossa Hearing customers are raving about their life-altering experiences, hearing with little effort and more confidence.
Best-In-Class Technology
While Staying Comfortable
Bossa Hearing's TX-5 Mini was a breakthrough the team would be proud of, not only because of the tech inside these hearing devices but also the willingness and pride its customers showed to try it.
Most traditional hearing aids leave raw, irritated, throbbing, and aching areas around the ear, causing more problems than solutions.
Bossa knew this had to be an area of focus, so customers could wear the device for long hours without FEELING like it.
This in-ear device is the cornerstone of innovative hearing while maintaining a comfortable fit and feel.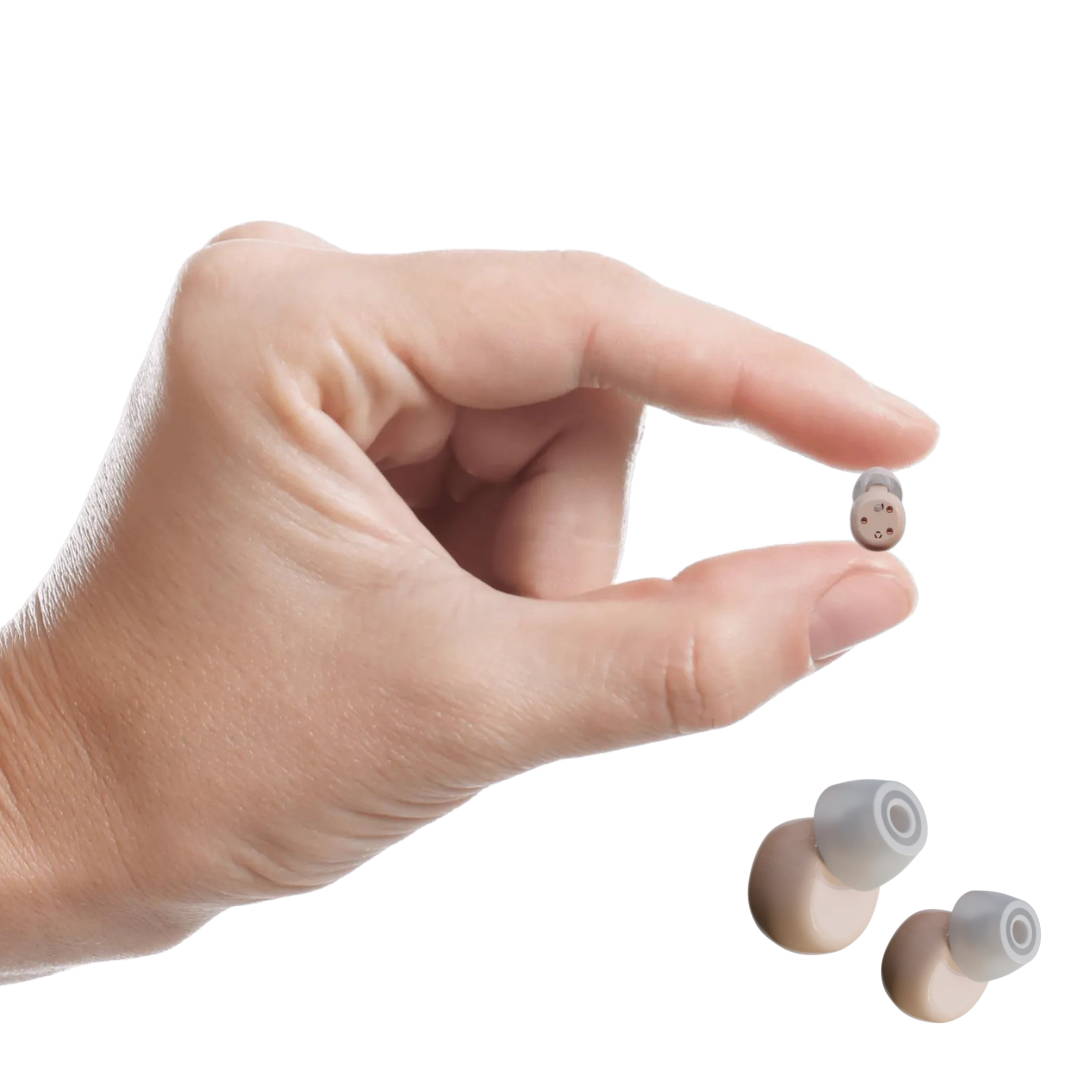 TX-5 Minis, created to be used by you in seconds, with no assistance or hassles.
The Bossa TX-5 charging case does all the hard work with transporting, protecting, and charging, meaning...
✅ No plugging wires into your hearing aids individually

✅ No fumbling around with your devices when ready to use
✅ No worrying about them dying throughout the day
✅ No headaches
When done with your aids, you don't have to stuff them in your pocket or purse, risking them damaged!
The protective case provides worry-free on-the-go charging, so you can live more and stress less.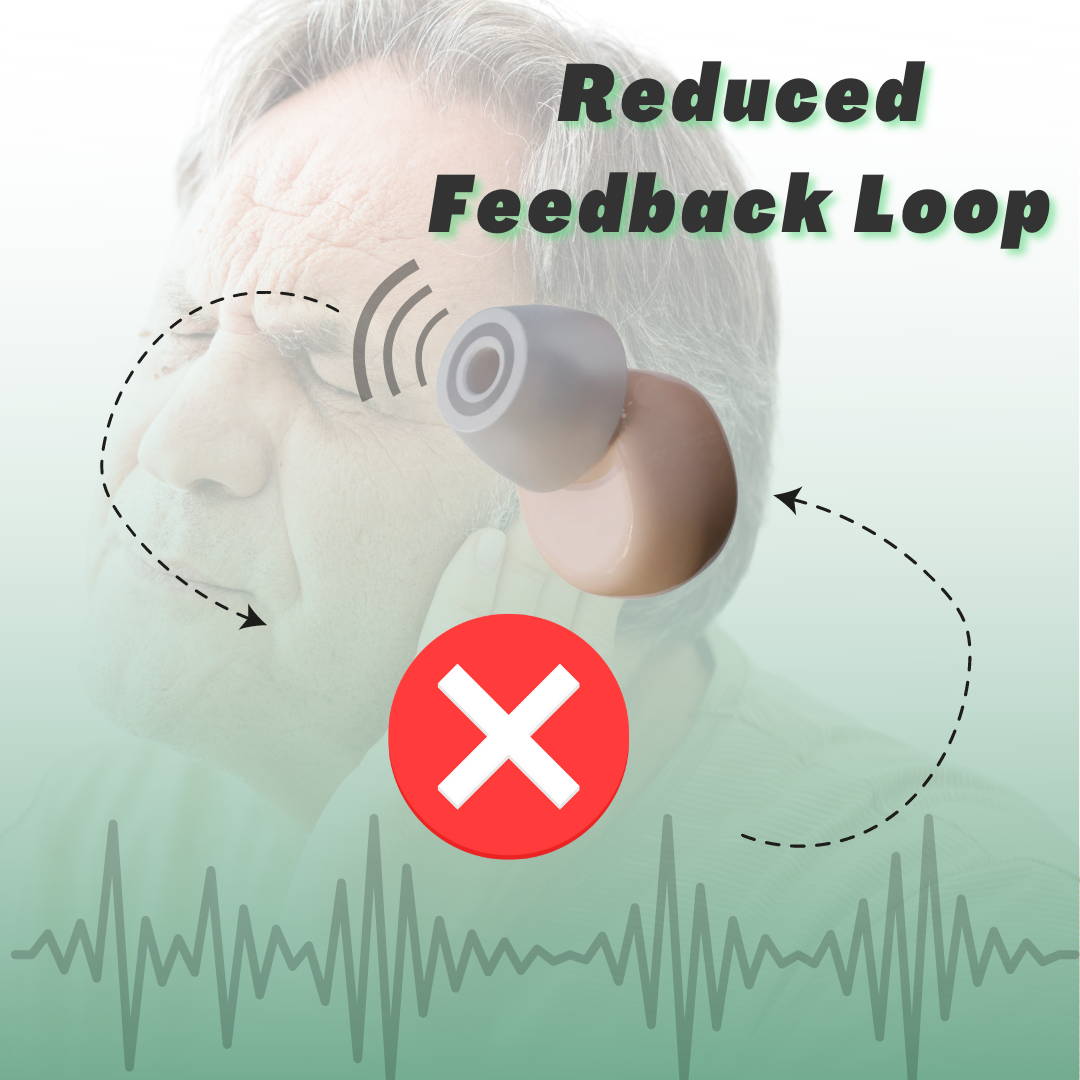 NO ANNOYING FEEDBACK NOISE
Ringing noises from your hearing devices can ruin your hearing experience, especially if affected by tinnitus.
The newly developed Tinnitus Management Microchip significantly eliminates feedback noise, allowing you to focus on conversations and surroundings, not constant ringing from your ears.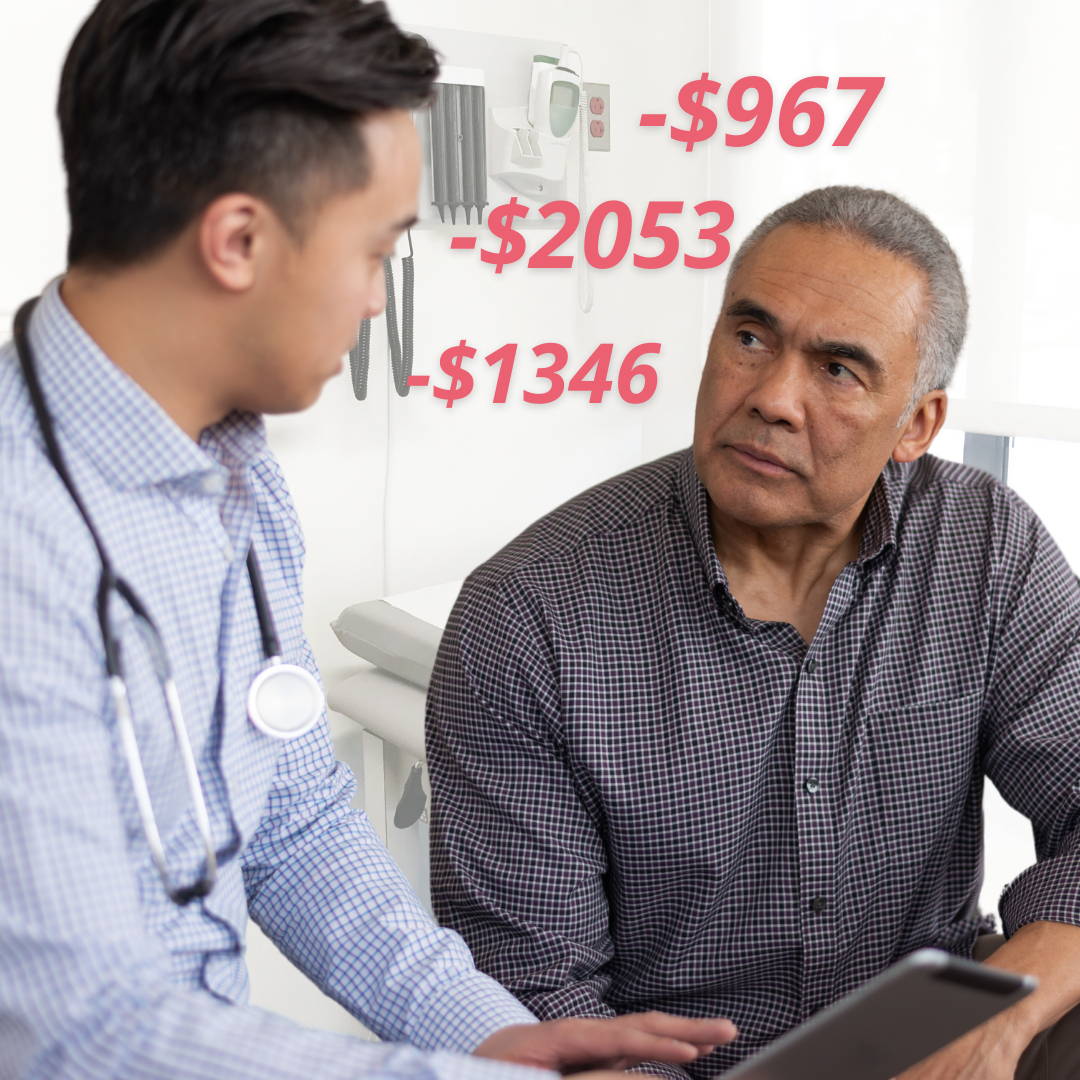 Unlike traditional hearing aids, Bossa's Tx-5 uses clever technology for easy fit and adjustment to ensure everyone can use the devices.
Volume and size are adjustable for everyone in every occasion of life, whether the movies, outdoor events, or casual conversations, so you're not stuck in a doctor's office getting readjusted and tested regularly.
Sounds nice, right?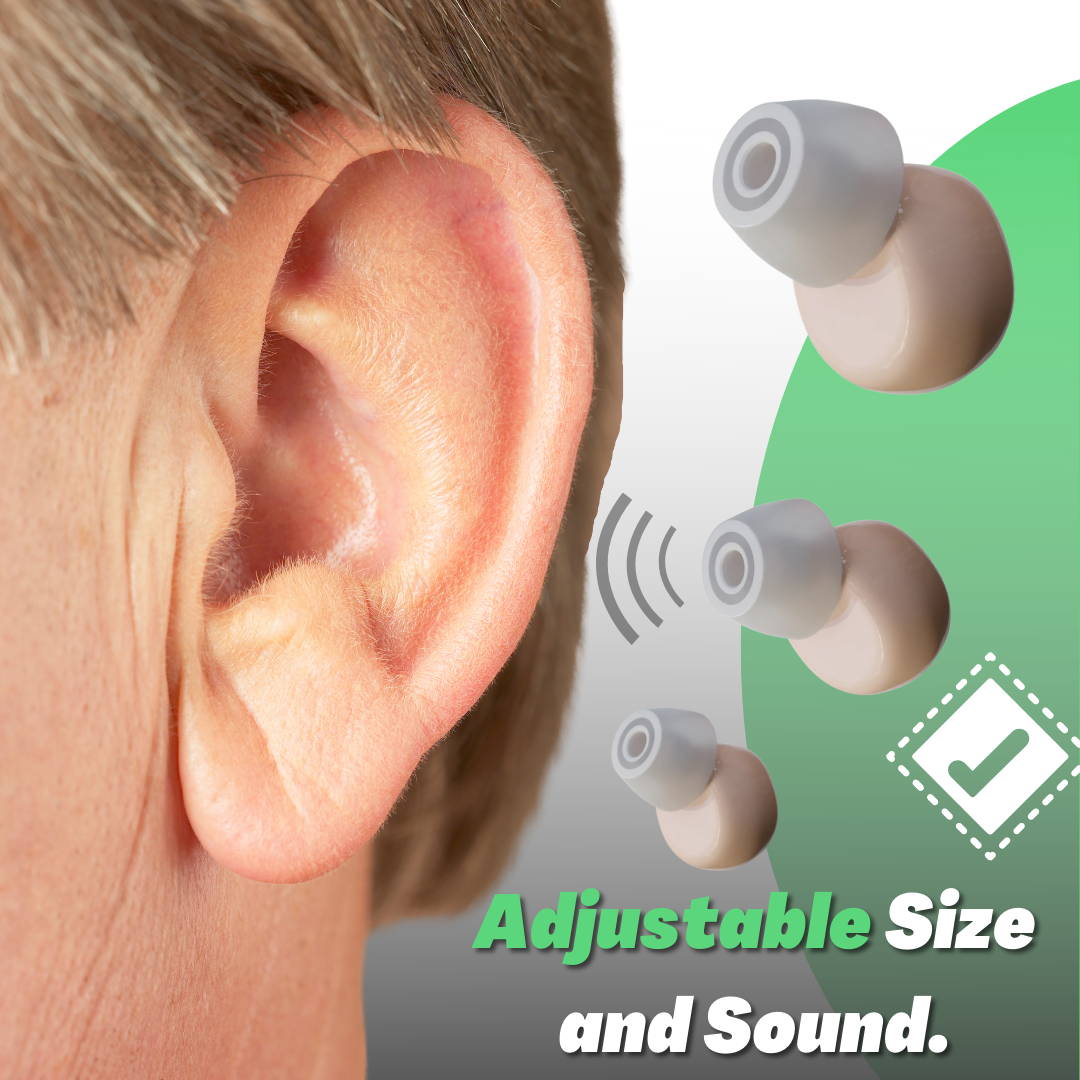 Bossa knows that not one size fits all. So these hearing devices come with a selection of easily-adjustable ear tips for small, medium, and larger ear canals, providing a secure and comfortable fit.
New technology doesn't mean complicated!
Bossa believes the more advanced something becomes, the easier it should be to use! To ensure that; you have support from day one, you are sent a step-by-step guide and video presentation for your new hearing devices, from setup to adjusting and cleaning. Bossa's got you covered.
100% HAPPINESS GUARENTEED.
For 45 days after purchase, Bossa Hearing puts their money where their mouth is, providing you a full refund if you are unhappy with your new hearing devices.

Bossa's confident in the product and mission to help people like you overcome the challenges of hearing risk-free!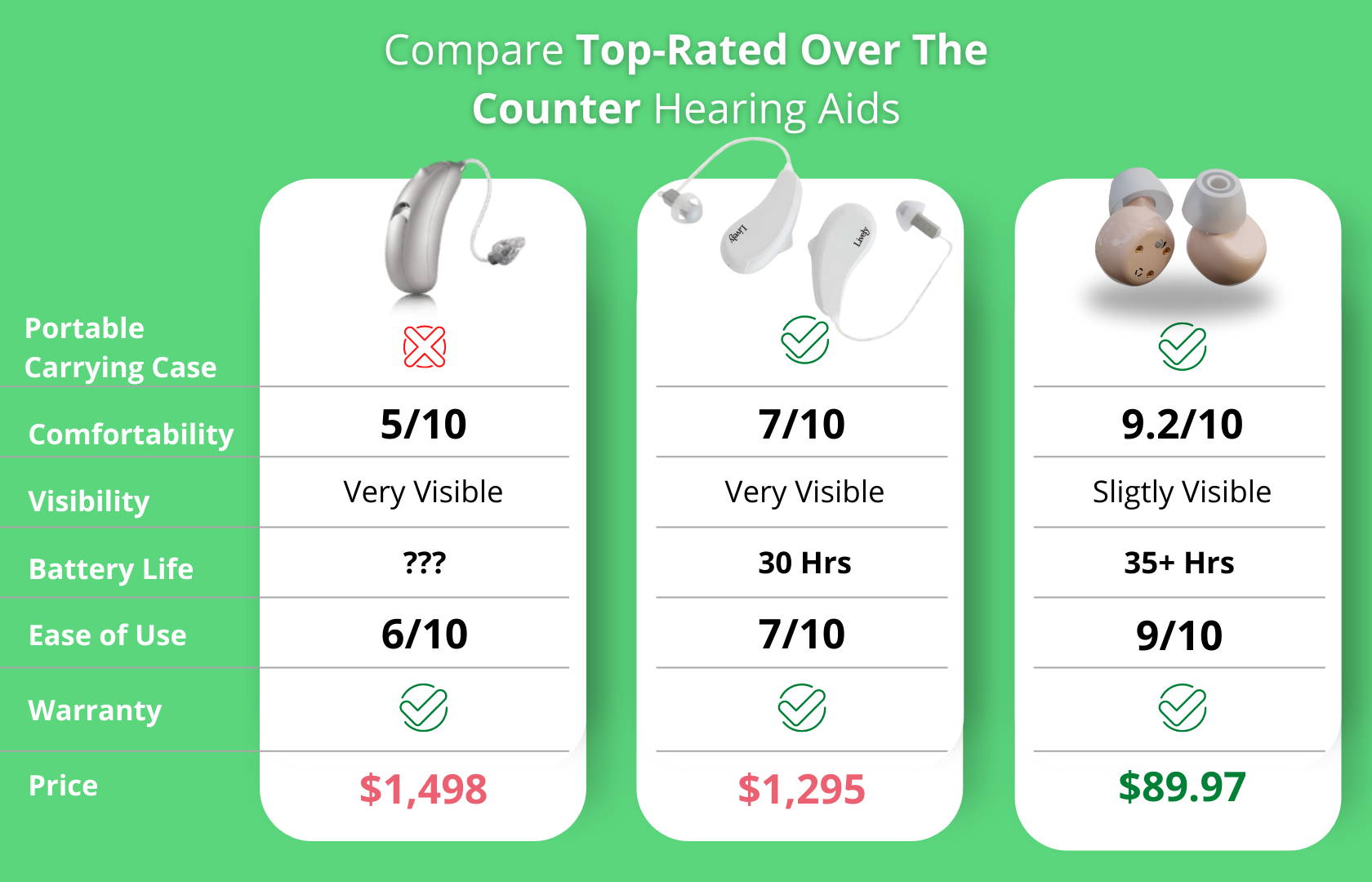 See What Others Have To Say About It: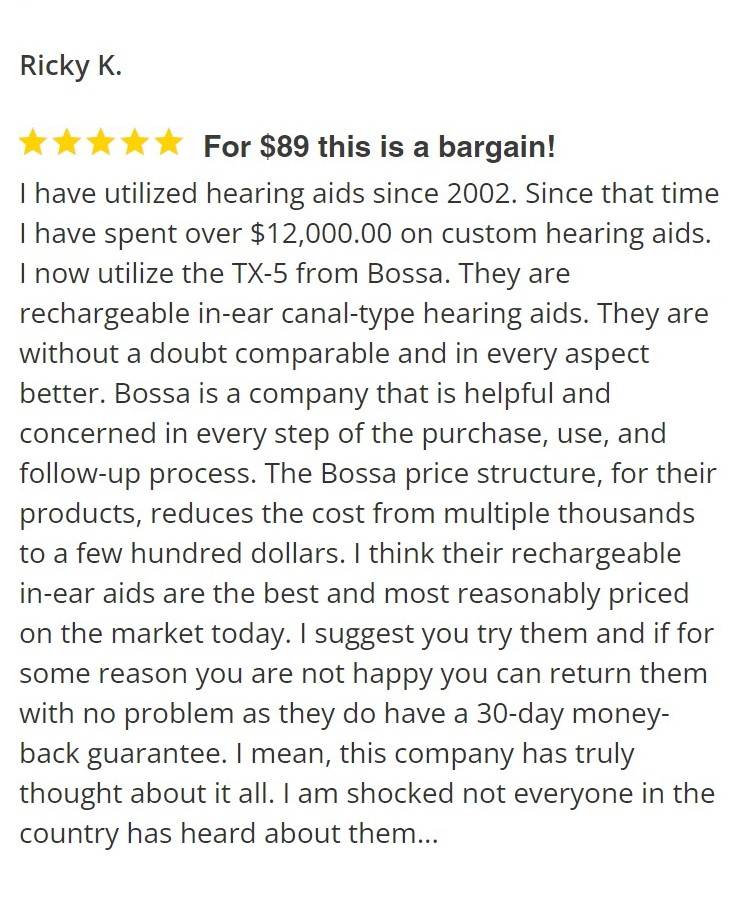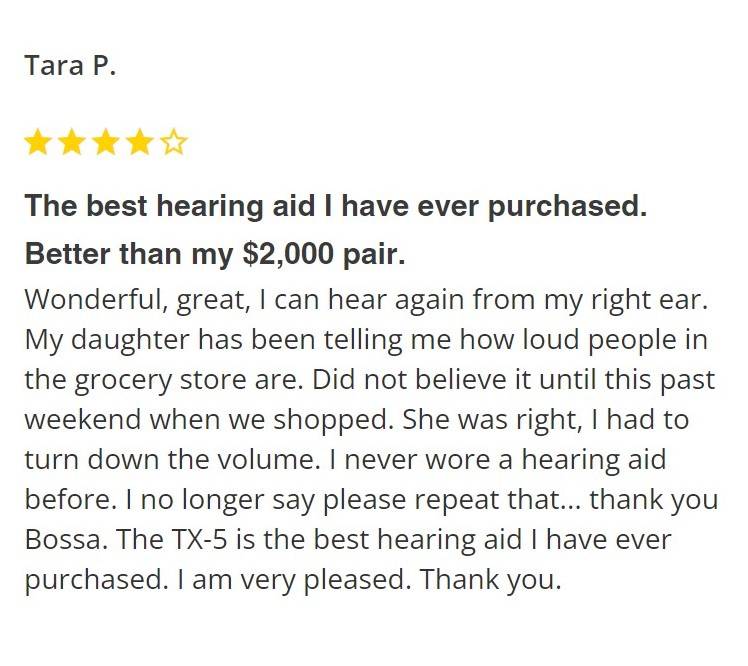 Start using Bossa Hearing's TX-5 Minis in 4 Easy Steps!
Remove Your TX-5 and Accessories from Box.
Replace Ear-tips with Size that Fits You Best.
Adjust Volume to Comfortable Sound.
Place
within Your Ears and Turn on.
Done!
Some Questions We've Heard:
Q. How can Bossa hearing aids help with tinnitus?
A. Tinnitus, or ringing in the ears, is a condition that affects roughly 20% of adults. While hearing aids can't cure tinnitus, they can boost ambient sound, or white noise, which results in less noticeable tinnitus symptoms. Bossa customers with tinnitus have reported an improved quality of life since using our hearing aids.
Q. Why are your prices so low compared to other hearing aids I've seen?
A. Many other hearing aid companies have costs that we simply do not have. Audiology centers are large, expensive offices with costs that we avoid. We have streamlined our processes and cut our costs to deliver our product to you at a huge savings.
Q. What Kind of Warranty Do I Have?
A. Every hearing aid comes with a 1-year manufacturer's warranty. This covers any malfunction or defective unit that was caused by our factory. This does not cover broken, lost, or water-damaged products that were caused by the customer.
If you have purchased our Premium Extended Warranty, you can replace any broken, lost, or water-damaged product for our exclusive member price rather than needing to pay full price for another pair. Replacing your TX-5 Mini is $25.
How Much Will It Cost Me?
Most Traditional Hearing Devices go for $2000-4000+, so you might expect Bossa to be in that range...
But the Bossa TX-5 Minis retails for $249.97, way below most options at this quality.
But for the time being, they're offering NEW CUSTOMERS A 70% DISCOUNT, where you can order yours for just $89.97!
That's a small price to pay for a brand new pair of hearing aids that gain you back a huge piece of life.
Why Is It Discounted Right Now?
Bossa Hearing is investing in their new customers and wants to make affordable hearing devices accessible to everyone.
They know once people try their hearing aids they will get a lot of positive reviews and social media attention!
The best promoting is happy customers and word-of-mouth!
Click here to claim your discounted pair of TX-5 Minis (if it's still available)
Just be aware: they will go back to full price after this promotion ends.
Should I Buy Now Or Wait?
The time to invest in Bossa Hearing's TX-5 Mini is now, this discount won't last long and it's selling it's selling like crazy.
No longer miss out, whether in conversations, family gathering, or the simple sounds of nature.
The promotion price is amazing for a hearing aid of this high-tech and ease. I'd say, definitely, get one before they go... It's a no-brainer!
Where Can I Get Bossa Hearing TX-5 Mini Hearing Aids?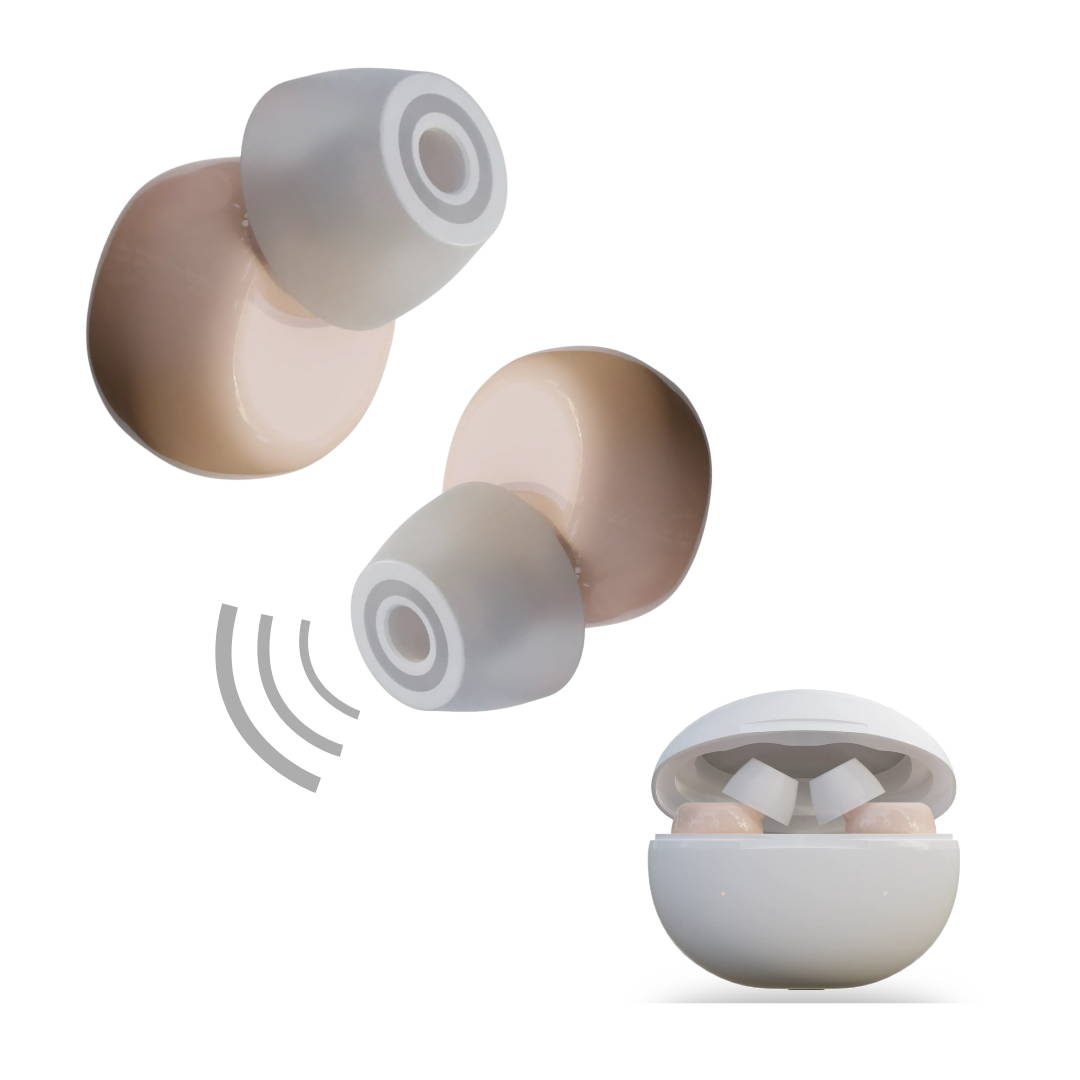 Ready to explore the world with
clear and comfortable
hearing again?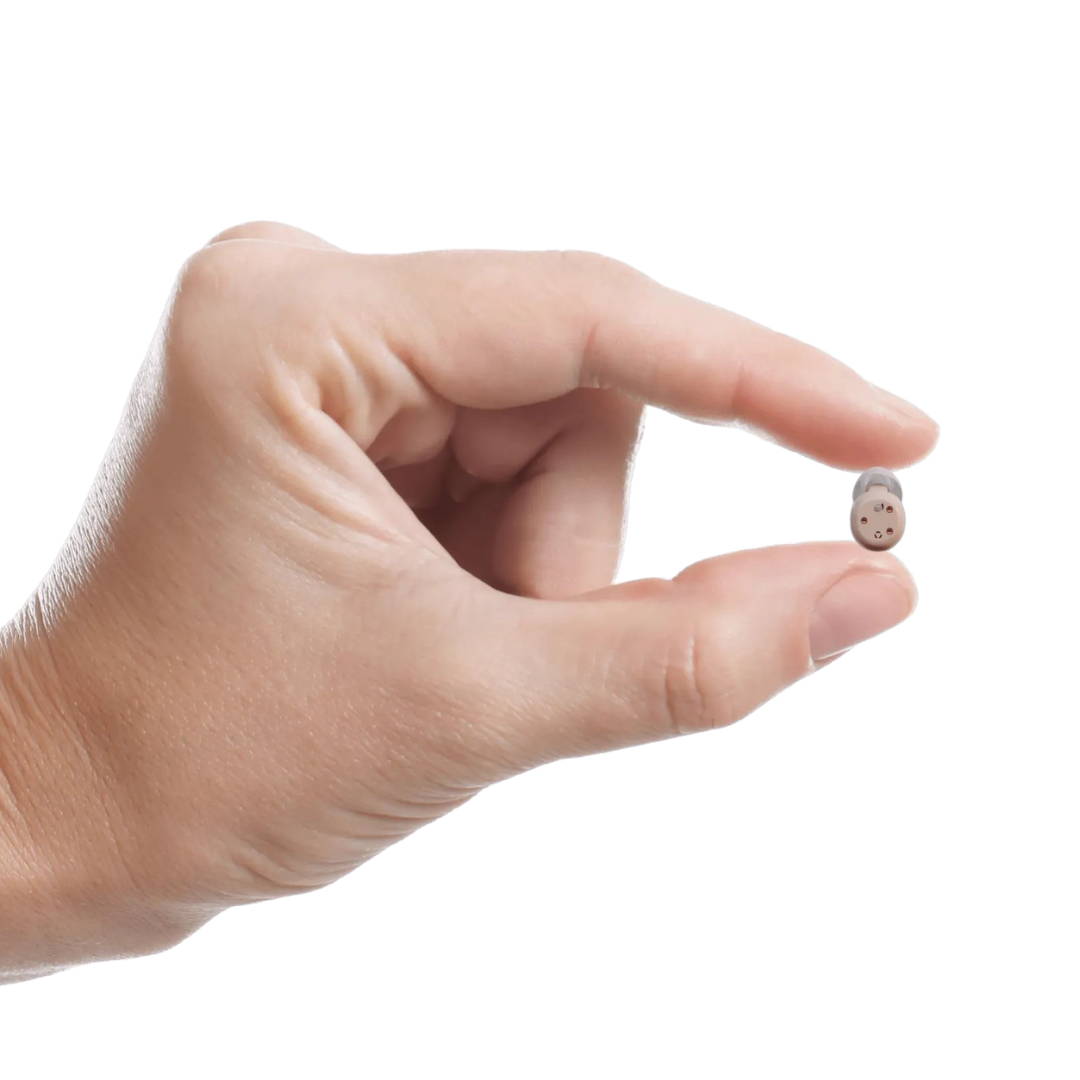 Due to wild popularity and increasing number of positive reviews, the company is now offering a New Customer Discount!
Get your TX-5 Mini (Pair) at an astonishing 70% OFF before they sell out!